The work of Japanese artist Toshiko Horiuchi MacAdam at MACRO in via Nizza, Rome, for Enel Contemporanea week.
Completely braided by hand with yarns and strings of different colors, designed for children and grown up children, it's just like a hanging maze that captivate the audience and draw them into an out-and-out piece of art.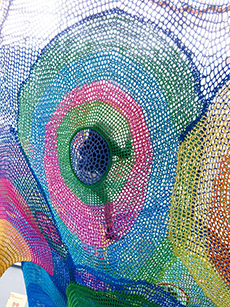 "It's joyful work!" that's how Flavia Bianca, council member for Culture, Creativity and Artistic Promotion, introduced it. A giant colored spiderweb, a overhead amusement park where you can jump, bounce and roll about.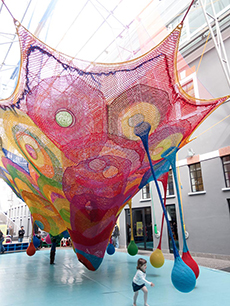 MacAdam's work will be shown to public till the end of 2014 at MACRO in via Nizza, Rome.
For more information visit enelcontemporanea.enel.com
Images: © Cristiano Casolari MODO Fotografia